During World War II, the country was asked by the government to come together and donate rubber and metal towards the war effort. All over the U.S. everything went – tires, sheet metal, bumpers, etc. The Jacksons, a wealthy family that owned the New Haven Register, also owned a '39 Packard limousine, which they had up on cinder blocks after donating its tires during that time. Once the war was over, in 1951, instead of putting it back on the road themselves, the Jacksons asked Hyman Levine, who worked for the New Haven Register, if he was interested in purchasing the limousine. There began Hy's Livery Service.
Initially the company did most of its business in local weddings and funeral work, as was the route for most limousine services at the time, but soon grew to find its own balance in the Connecticut market. The fleet grew to 8 limousines until 1973 when Robert Levine (Hyman's son) graduated from college and entered the business full-time. From that point on, Robert took advantage of a changing market that was accepting the use of limousines (and later, sedans) as an economic alternative means of transportation. The fleet grew and by 1980 had more than tripled to 28 vehicles.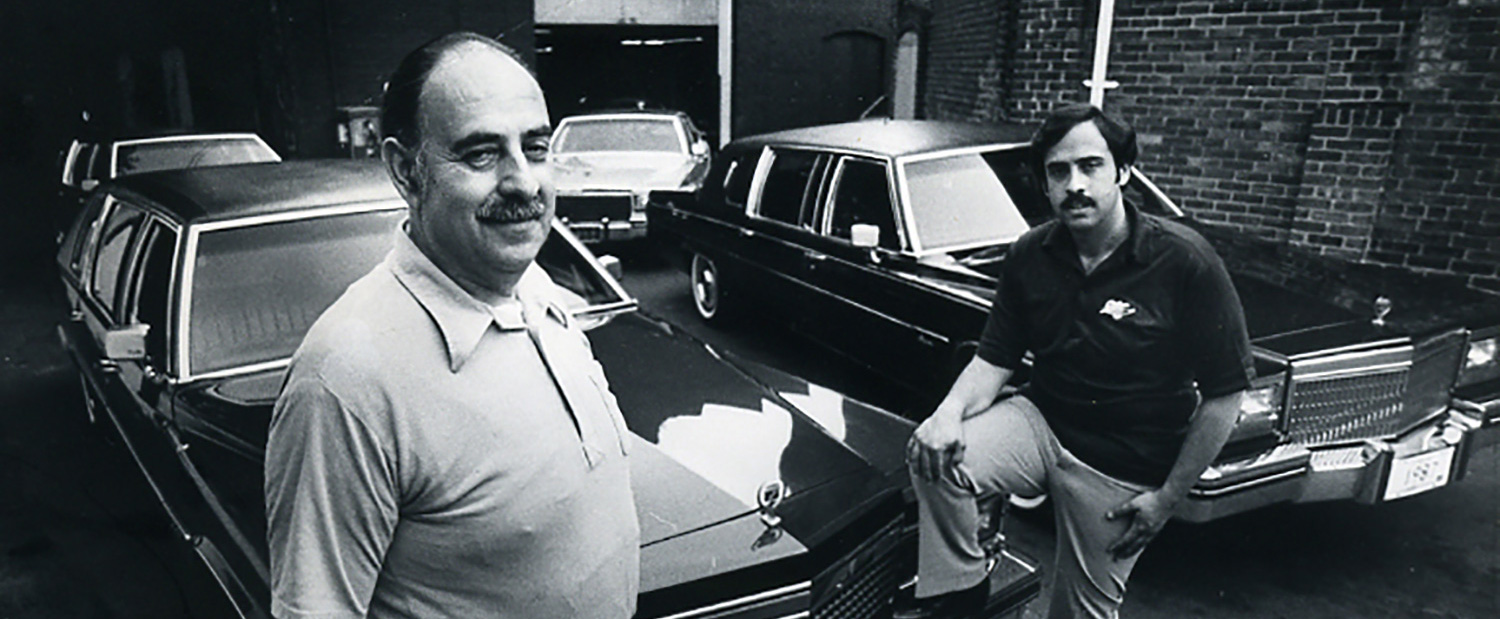 In 1982, a new facility was purchased, keeping the company in West Haven, CT, but moving closer to I-95 for quicker highway access. Just prior to its opening, Hyman passed away, leaving Robert as the sole owner and operator. Since then, Robert has grown the business steadily to over 100 vehicles, comprised of sedans, limousines, vans, SUVs, and buses. In 1998, a second office in New Britain, CT was opened to service the Hartford County market. In 2008, Robert's son, Matthew, joined the business and along with Robert is dedicated to maintaining Hy's reputation as an elite provider of ground transportation.
In 2009, Hy's officially changed it's name to Hy's Limousine Worldwide to better describe the wide range of services offered. In 2010 Hy's acquired Fairfield Executive Limousine, a long standing transportation company based out of Fairfield, CT. In 2014 Hy's acquired The Limousine Service of Greenwich/TLS Limo further adding to the presence in the Greenwich/Westchester market. In 2016 Hy's opened the New Jersey office. Also in 2016 Hy's acquired Go Elite Car in Hartford. Today Hy's is one of the leading chauffeured transportation companies, not only in Connecticut, but in the entire United States. Hy's Limousine consistently ranks among the "Top 50 Limousine Companies" in the nation, according to LCT Magazine and Chauffeur Driven Magazine. In 2019 Hy's was name National Operator of the Year by Luxury Coach & Transportation Magazine (LCT).